Corporate profile
Corporate Name
LIVE VIEWING JAPAN Inc.
Date of Establishment
June 2, 2011
Capital
499,950,000 yen
Location
18th floor, Shibuya Infoss Tower, 20-1 Sakuragaoka-cho, Shibuya-ku, Tokyo 150-8570 Japan
Primary Business
Broadcast to movie theaters and other venues in Japan and overseas, and Internet streaming of live entertainment such as concerts, theatrical performances, events, and so on.
Planning and distribution of recorded works such as movies, concert films and documentaries.
Planning, development, as well as management of new IP such as animation and games.
Representatives
Hiroki Kotani Chairman and CEO
Sadanori Sato President and COO
Shareholders
AMUSE Inc.
FamilyMart Co., Ltd.
Hakuhodo Casting & Entertainment Inc.
WOWOW Inc.
Avex Inc.
Sony Music Entertainment (Japan) Inc.
TOEI COMPANY, LTD.
TOHO CO., LTD.
Dentsu Group Inc.
The Asahi Shimbun Company
Our business
We provide a platform that packages all services from venue booking and ticket sales and advertising to merchandise planning and high-quality live broadcasting, centered on the live viewing business, working in conjunction with event organizers to deliver content across a wide range of genres including concerts, theatrical performances, and sports to fans via Japanese and international movie theaters.
We are also working to expand the framework of live viewing, implementing "live streaming" initiatives in response to changes in social conditions and diversifying content viewing styles, as well as actively working to build a platform for transmitting Japanese culture and entertainment not only in Japan, but also across East and Southeast Asia.
Moreover, we participate in various cross-media development of contents such as animation and games. In addition, we also manage artists who are active in various genres, mainly voice actors and singers, and seek to discover and develop new talents.
Greetings from the President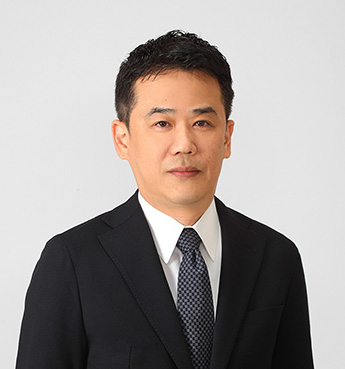 Our company was founded in 2011 as the only company in Japan specializing in the live viewing business. 2021 will mark the 10th anniversary of our founding. I'd like to express my sincere gratitude to all the content holders, content fans, and movie theater owners who have supported our business over 10 years.
Our platform connects content and fans. Based on the experience and technical expertise we have cultivated over the last 10 years, we offer close support for all content holders, and as a service provider, we assist content holders in maximizing the value of their content.
Additionally, through our ownership of overseas live viewing platforms, with the aim of establishing commercial streaming to deliver appealing content from all over the world to East and Southeast Asia, we seek to contribute to revitalizing the content market by delivering high-end, immersive live entertainment to fans—not only in Japan, but throughout Asia and around the world.
Origin of Corporate name
"Live viewing" has emerged as a new form of entertainment where viewers can experience live broadcasts at movie theaters. Live Viewing Japan was founded in 2011, committed to the idea of playing a leading role in the live viewing market and contributing to the revitalization of Japanese entertainment, both in Japan and globally.
This commitment remains unchanged to this day. For the countless fans who eagerly await content, we deliver immersive live experiences that transcend time and distance through various platforms, including live viewing.
History
| | |
| --- | --- |
| 2010 | Set up a preparatory unit and held live viewings of 3 works |
| 05 / 2011 | First live viewing held after formally establishing the business Broadcast also to 6 countries overseas (Hong Kong, Taiwan, South Korea, France, United Kingdom, USA) |
| 06 / 2011 | Live Viewing Japan Inc. established in Shibuya-ku, Tokyo (capital: 392 million yen) |
| 08 / 2011 | Implemented capital increase through third-party allotment (capital: 441 million yen) |
| 12 / 2011 | First live broadcast from overseas (Seoul, South Korea) to Japan |
| 08 / 2012 | First live viewing held at a live music venue |
| 06 / 2014 | Public viewing at Tokyo Dome (Tokyo) held jointly with other companies |
| 09 / 2014 | First ever live viewing held at a karaoke venue simultaneously with a movie theater broadcast |
| 01 / 2015 | First ever live viewing held in Japan while simultaneously streamed overseas via Internet |
| 05 / 2015 | Live viewing held for the first time at Saitama Super Arena (Saitama Prefecture) simultaneously with a movie theater broadcast |
| 06 / 2015 | Live surround viewing (on three screens) held at Shinkiba Studio Coast (Tokyo) for the first time in the world |
| 12 / 2015 | Implemented capital increase through third-party allotment (capital: 499.95 million yen) |
| 09 / 2016 | Live viewing held with meals at restaurants in 5 cities (Hokkaido, Tokyo, Aichi, Osaka, Fukuoka) at the same time as movie theaters |
| 03 / 2017 | Total audience number exceeded 5 million for the first time since establishment |
| 08 / 2017 | Dedicated surround viewing theater opened for a limited time in Marunouchi Piccadilly 3 (Tokyo) |
| 03~09 / 2018 | 2.5D musical works screened at 296 venues, the largest number ever, in 7 countries worldwide |
| 06 / 2019 | First ever live viewing at a karaoke venue utilizing karaoke equipment equipped with live viewing functions |
| 06 / 2019 | Illumination production utilizing bracelet lights performed at a remote movie theater simultaneously with a concert venue performance |
| 04 / 2020 | Apollo Bay management office established |
| 01 / 2021 | White Label Live Streaming "GLOBE CODING" Service Launched |